Frame Style
The classic tent shape features high peaks and hip ends, available with solid or clear tops to suit your aesthetic. A champion of versatility, the Frame can be installed on almost any surface. The innate durability of its design makes long-term installation in any season possible, so the party never has to end. With no center pole, you've got ample space to mix, mingle, or even start a conga line.
Marquee Tent
The Marquee is something of a hybrid, a delightful blend of pole tent and frame tent. The framework of the latter gives you that high, peaked ceiling profile without the need for a center pole, so you can twirl across that dance floor with little regard. And like a frame tent, the rugged design allows you to build on any terrain.
Navi-Trac Tent
Navi-Trac has a transformative effect that will sweep you away to an idyllic setting. The tent boasts a sleek design with open internal space and the option for a solid or clear ceiling cover and roll-up walls welcomes nature inside at your discretion.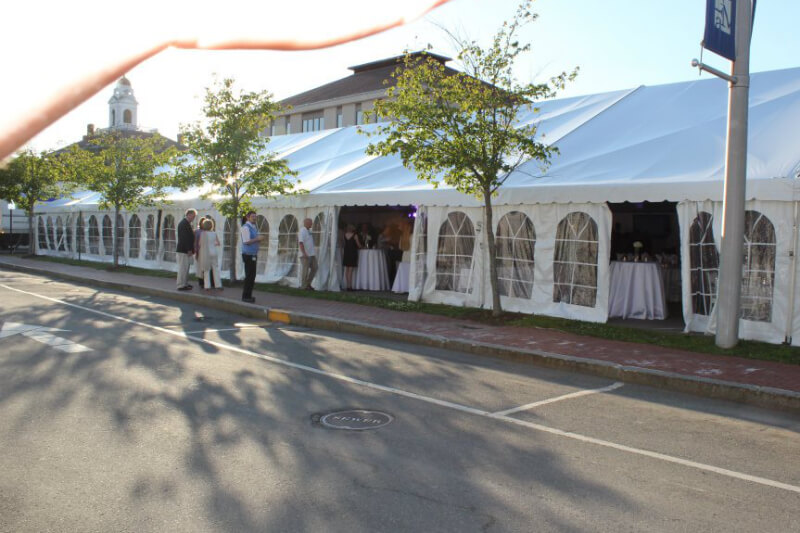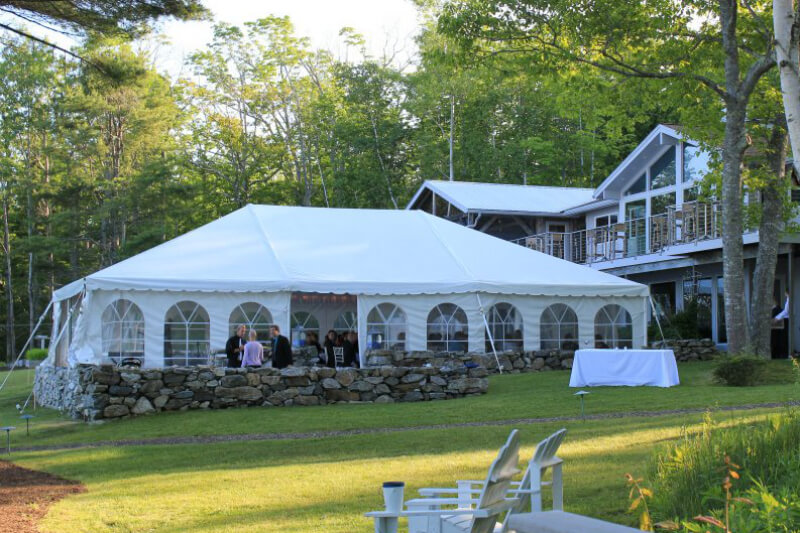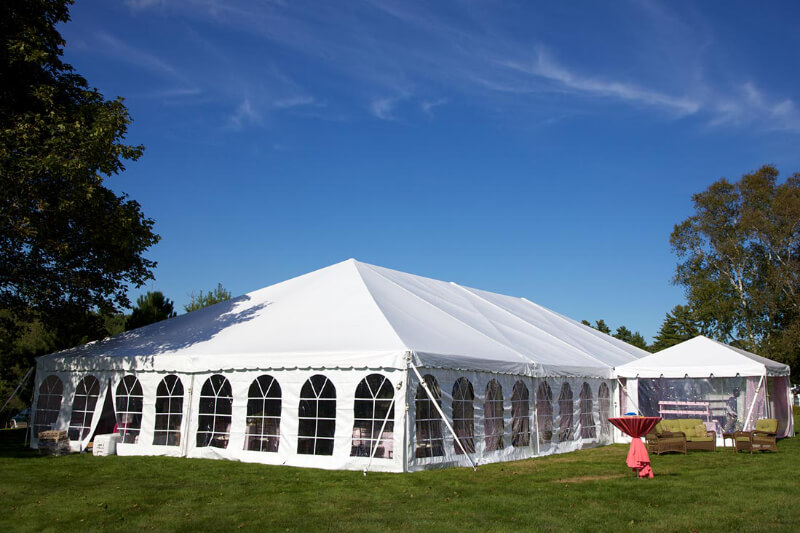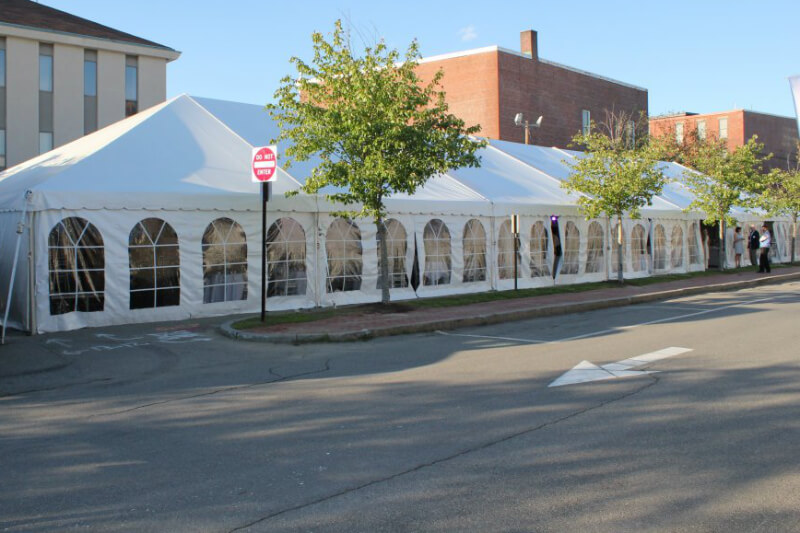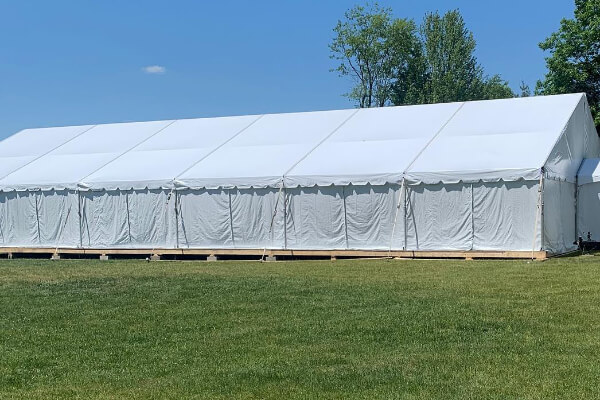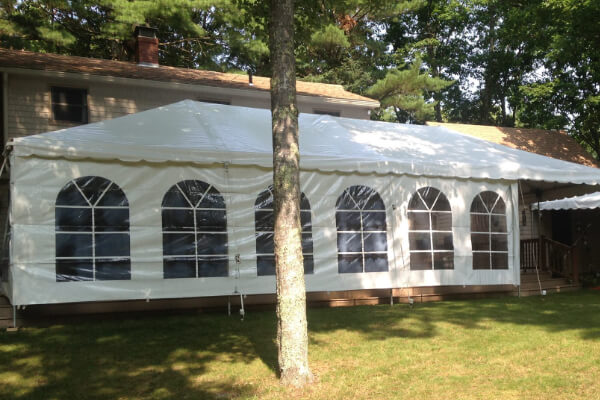 Frame Style Uses
Sport & Tournament Events
Road Races & Walks
Concert & Festivals
Backyards
Restaurants
Weddings
Catering
Galas
Medical & Emergency Response
Construction & Groundbreaking
Long-term Solutions
Commencements