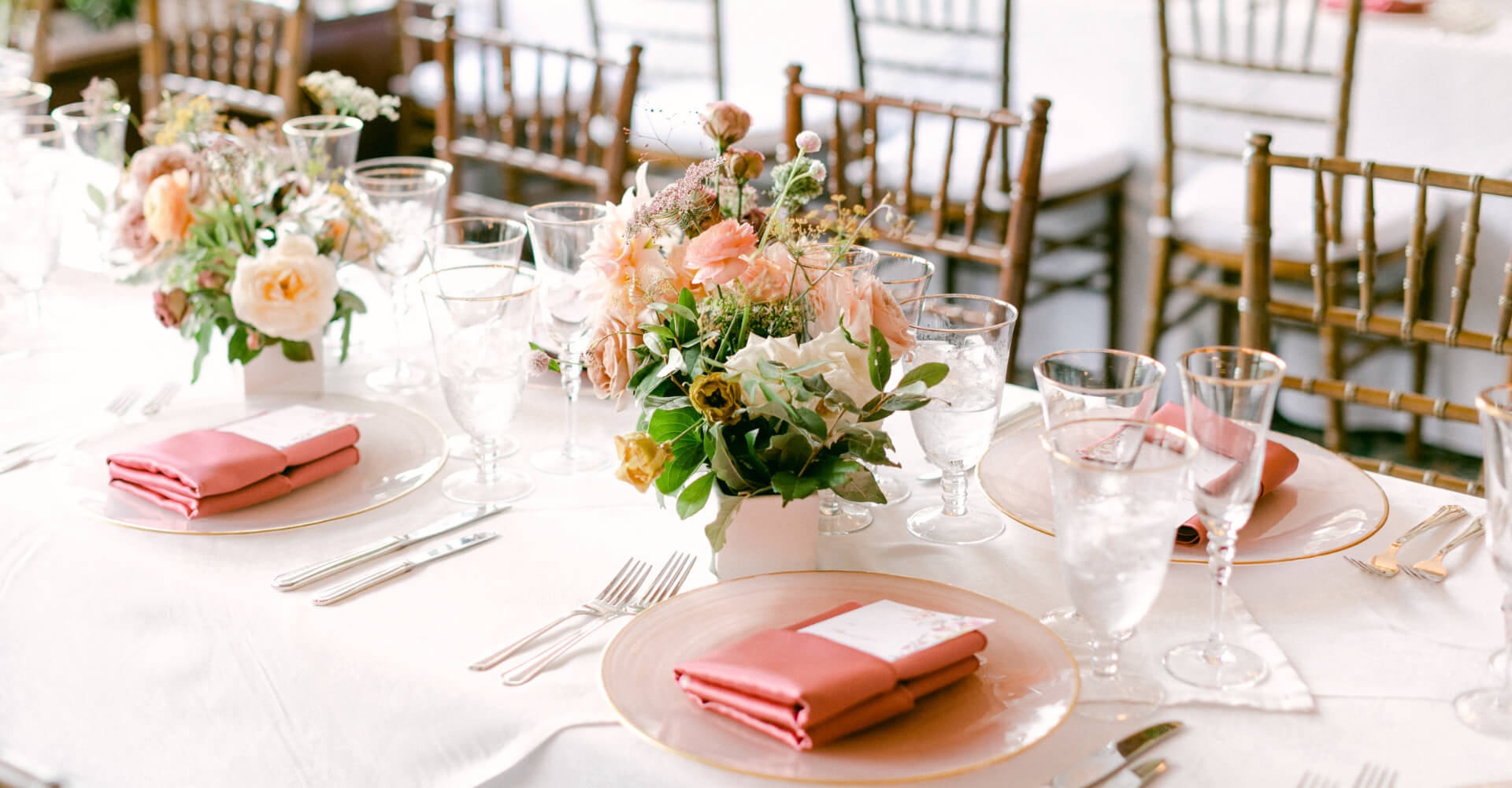 We're here for the challenge.
Bringing an event to life takes collaboration. It's about listening and connecting deeply, sharing ideas and visions – and when necessary, rolling up your sleeves and going the extra mile.
We pride ourselves on striving for the highest level of client satisfaction. Whether you're planning an intimate soiree, far-flung wedding, or a multi-day event for thousands of people, we have skilled staff and quality products to make your event a success. A lot of the magic takes place behind the scenes. Luckily, that's where we happen to do our best work.
"We're life-long learners who genuinely thrive on challenges and situations that others may avoid. Our goal is to take good care of our customers. We feel privileged to be a part of their special event, and hope that we've helped make it all they could have wished for."

Jake Taylor, Owner/Vice President
Delivery & Pick Up
Let us do the heavy lifting. We'll cross land or sea to ensure your rentals are set up well in advance of your big occasion. We strive to accommodate your planning schedule and venue requirements to ensure you have the ultimate peace of mind. Delivery & pick up is available 7 days a week.
Event Installation
Along with delivery services, our experienced team will seamlessly install your tent, lighting, audiovisual, and dance floor rentals to your exact preference. In addition, we can also offer setup services for dining rentals and more when requested in advance, so you can focus on what matters (your outfit).
In-Store Pick Up & Return
Prefer to do the legwork yourself? Impressive. We offer customer pick up and return at our two convenient warehouse locations in Ellsworth and South Portland. Please see our Showrooms page for directions and hours. Please note, some items are restricted for Customer Pick Up & Return due to assembly or special handling requirements.
Layout Assistance
Take advantage of our unique event consultant services to help you fulfill the potential of your event. Our consultants have a wealth of experience in floorplan design and can suggest options you'd never dreamed of to bring a party to life. Using PartyCAD software, the consultant can design layouts to scale under your tent so you can preview what your guests will see on the big day.
On-Site Management
Even the best-laid plans can face unforeseen hurdles. We're happy to offer on-site support with a dedicated team member who can oversee and adjust anything related to the tent structure throughout the duration of the event. Allow us to handle general issues such as adjusting side walls, power, or heat so you can relax and remain present for your guests.